When:
Wednesday, September 22, 2021

to

Friday, September 24, 2021
Where:
National School of Public Health
Greece
Description: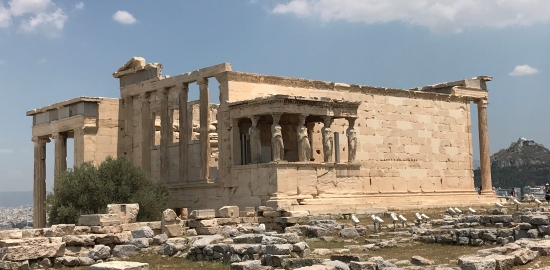 The situation as to the the COVID-19 pandemic having been carefully observed and considered over the past weeks, the ECVPH Council in agreement with the Local Organizing Committee has finally decided to RESCHEDULE the Annual Conference to the Year 2021. A "smaller "ONLINE-Conference possibly adressing "The impacts of COVID-19 on Food Systems and VPH" including the legally necessary Annual General Meeting 2020 is currently being organised to happen around the initially planned schedule (23-25. September 2020) - further information will be provided HERE in due course!
Subsequently the Council and the Organisers are very much looking forward to welcoming you in Athens in September next year. 
Athens is thus supposed to host the ECVPH Annual Scientific Conference and Annual General Meeting 2021, at the National School of Public Health from 22d to 24th September 2021. Local Organizers will be the Hellenic Veterinary Academy together with the School of Public Health of the University of West Attica. The conference will be focusing on "Transforming food systems: A new era for VPH!"  and will revolve around three main themes currently being specified. The draft Programme will be published in early 2021. 
We will continuously update you regarding any further development (as to COVID-19 and its impact) and would really look forward to seeing you all in Athens next year!
General information & Programme
Athens: Conference Venue, travel, accomodation
Venue: all activities will take place at the School of Public Health/University of Western Attica. It is conveniently situated at the borders of central Athens, at Ampelokipi area, within a walking distance of 2 minutes from the metro station ''Ampelokipi''.
Travelling to and in Athens
Arriving to Athens is advisable to take place through the Athens International Airport. On arriving at the airport, although there are other choices (suburban train, bases, taxis) it is more convenient to use the metro line. At issuing the ticket participants may ask for a special electronic ticket (valid for all urban public transportation means), which for 22,00 €uros allows for free riding valid for three days. For more information see www.ametro.gr.
For more detaile information see   General information Annual Scientific Conference & AGM 2020: Travel, accomodation, venue, Athens
 
NB: Further information as well as update regarding the further development (as to COVID-19 and its impact) will be provided here!